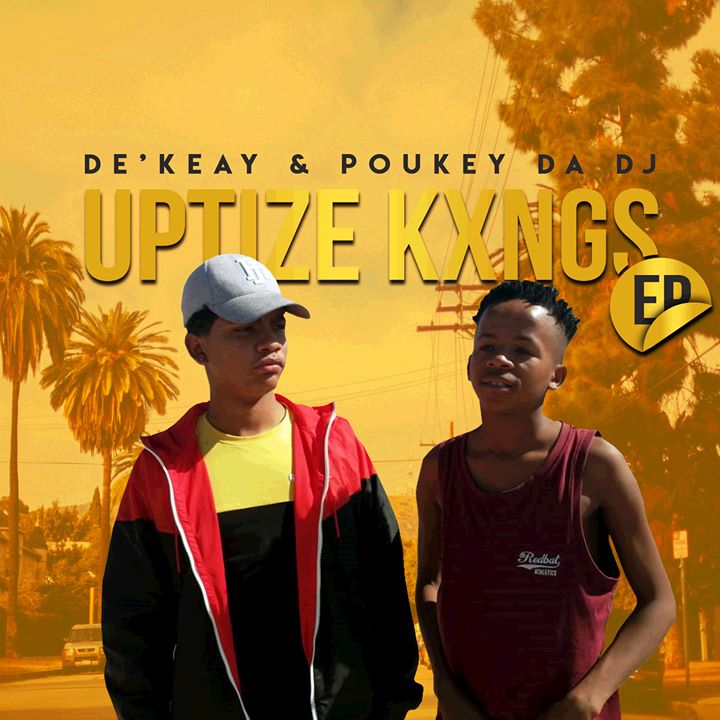 Uptize Kxngs EP by De'KeaY & Poukey Da DJ will be out tomorrow, today the duo returns with an exclusive mixtape from the EP. Here comes "Road To The EP Launch Mix".
Peep the tracklist below.
•Where Were You (Feat.Ghetto'ChiLd & Bennie KeyZ,XSoul)
•Jam To Da Beat (Feat.Nobuhle Mdoda)
•Nje Thackzin (Feat.Metta-G)
•Shaya Uptize (Feat.P.T.S Vocals & Caltonic SA)
•I Got Moves (Feat.Kollie San)
•Hamba Bamba (Feat.Caltonic SA)
•Hai Suka
•Takalani
•Uptize Kxngs
•Da Yanos
•Vat'im (Revisited Mix)Feat.Metta-G
•Yebo
Enjoy.
DOWNLOAD: De'KeaY & Poukey Da DJ – Road To The EP Launch Mix (Uptize Kxngs)