Advertisement: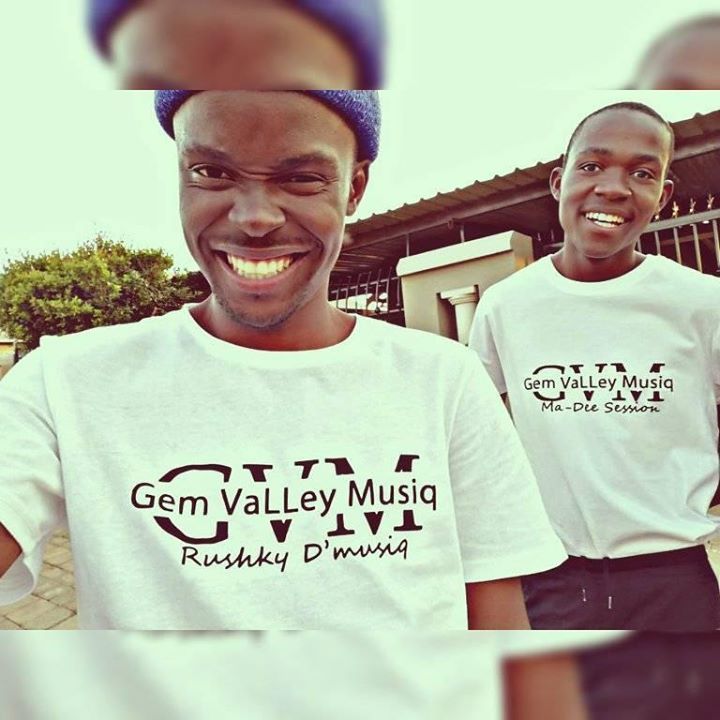 in this week's chapter of know your producer, ZAtunes met with Rushky D'musiq were we had a brief interview.
Read the interview below.
Zatunes: Tell us about yourself?
Rushky D'musiq: My name is Comfort Mphahlele, popularly known as Rushky D'musiq. I'm a 19 Years old producer who started producing Amapiano songs last year December.
I belong to a music group called "GemValleyMusiQ". My first song was released February this year and also had an album that trended that same month
ZAtunes: Taking About GemValleyMusiQ, Are you the only member in the group ?
Rushky D'musiq: No, I'm with Drumonade and Phudy Jay
ZAtunes: Who is the team leader?
Rushky D'musiq: Phuddy Jay is the Team leader
ZAtunes: What does it feel like working as an upcoming Amapiano producer ?
Rushky D'musiq: It feels good😊
Zatunes: 2019 has so far been good, what are your plans for 2020? who are you planning to work with?
Rushky D'musiq: My plan for 2020 is to work harder and be a more better producer. I'm planing to work with some big names in the industry such as Kwish SA, De Mthuda & The Low Keys.
ZAtunes: What are the Challenges you are currently facing in the competitive industry?
Rushky D'musiq: There's no much competition because I'm a unique producer trying to create my own style.
Zatunes: Should We expect any project from your team before the year finally runs out?
Rushky D'musiq: Yes 4 Tunes only, it will come as a Surprise.
ZAtunes: What message do you have for your fans?
Rushky D'musiq: Thank you for your support, we really appreciate it and stay tuned for more good music Forever GemValleyMusiQ.
Tags: GemValleyMusiq, Rushky D'musiq, tunez

Advertisement: