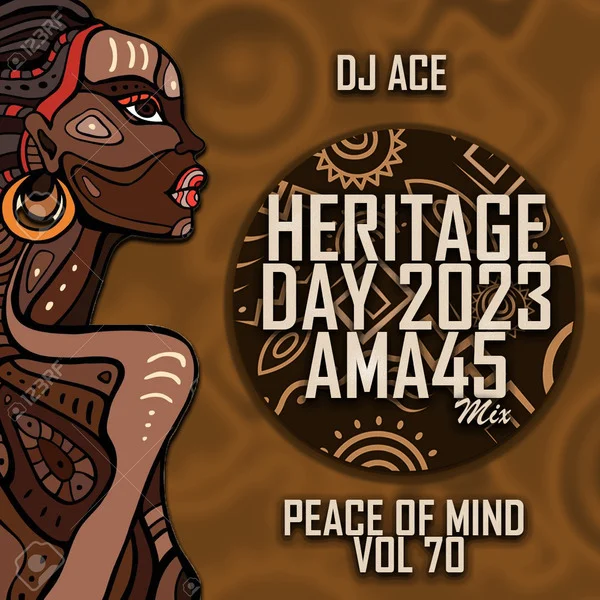 DJ Ace is a widely known Producer and Deejay with a penchant for getting people on their feet with his infectious sets/mixes. Celebrating this year's Heritage day, he has compiled to us a new irresistible mixtape he aptly named "Peace of Mind Vol. 70 (Heritage Day 2023 Ama45 Mix)."
If DJ Ace has yet to be on your radar, then you are missing a lot. Aside his curating prowess, his production abilities are truly unbelievable and are hard to come by. Celebrating heritage day, he's crafted a magical mixtape that's so uniquely designed.
Let's celebrate our culture and the diversity of our beliefs and traditions with this tape and don't forget to share the goodnews with your friends and family. Enjoy!
DOWNLOAD MP3: DJ Ace – Peace of Mind Vol. 70 (Heritage Day 2023 Ama45 Mix)
Tags: DJ Ace