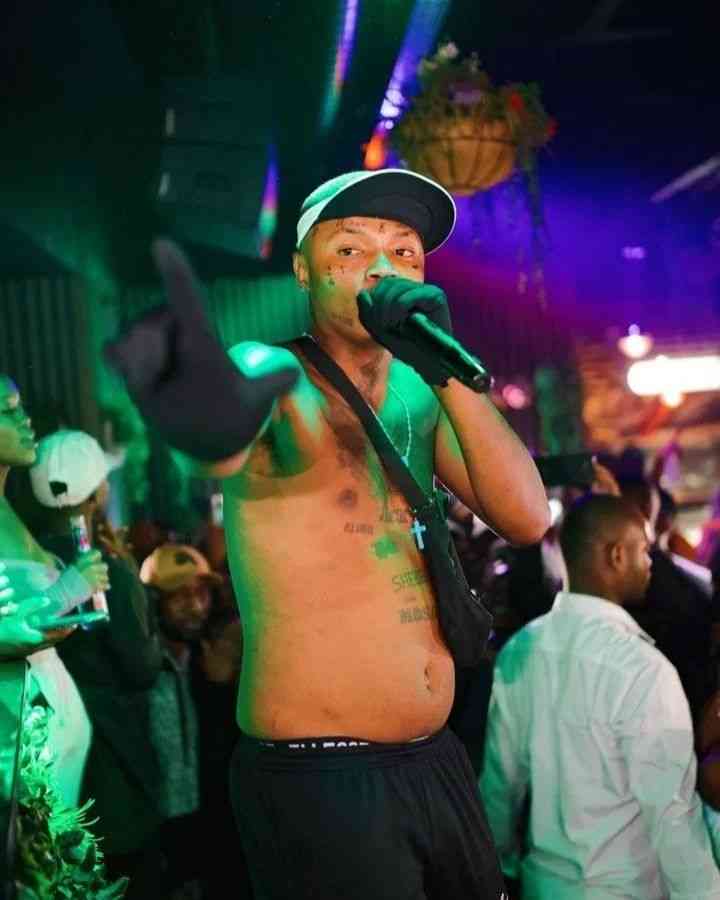 We kid you not when we earlier said Shebeshxt is out of prison to capture the entire music scene. With the rate the artist is releasing heavy heaters, the sky is just the limit for this Dancefloor rascal. "No Wahala" is the latest from him and on this one, he enlists the assistance of Bayor97, El Professor, Paige & Naqua SA.
"No Wahala" comes as a follow-up to "Cancel" and it is a track we are thrilled to premiere because it's loaded with unbridled energy and infectious Bolo beats, the type you all have craved for a long time now.
"No Wahala" is one of the many track Shebeshxt cooked this week as part of his freedom celebration and it is one sure to lift the spirits, and bring some positive vibes into your life.
Enjoy.
DOWNLOAD MP3: Shebeshxt – No Wahala ft. Bayor97, El Professor, Paige & Naqua SA
Tags: Bayor97, El Professor, Naqua SA, Paige, Shebeshxt