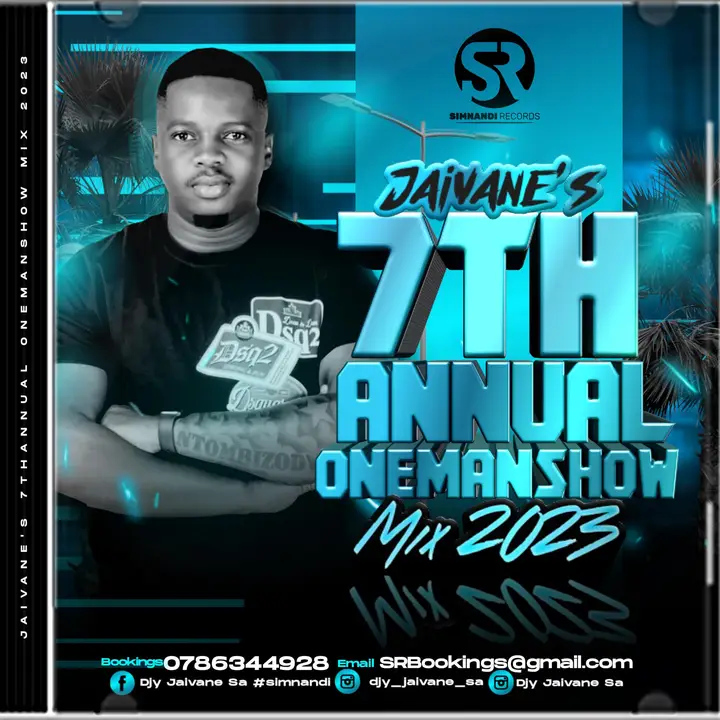 On the 23rd of December, Dj Jaivane will be hosting a massive show, and as per customs and traditions, he has served us with this promo mixtape called "Jaivane's 7th Annual OneManShow Mix."
Few deejays today have the knack to convey emotions and healings through mixes like Simnandi records boss, DJ Jaivane can. Over the past couple of years, he has been deliberate in serving us heavy mixes that x-ray the true melodies and vibes of Amapiano. Next month, December 23rd to be precise, the celebrated deejay and producer will be organising his Jaivane's 7th Annual OneManShow, an event fans of Amapiano always look up to.
To get everyone in a proper groove and ready for upcoming massive event, DJ Jaivane swung by with a mix that's filled with pure heat. Out now is "Jaivane's 7th Annual OneManShow Promo Mix."
"Jaivane's 7th Annual OneManShow Mix" is three hours long and it is one that really brought us back our melodic and lifted our moods. It's sure to do the same for you! Enjoy.
DOWNLOAD MP3: Dj Jaivane – Jaivane's 7th Annual OneManShow Promo Mix
Tags: Amapiano, Dj Jaivane, tunez