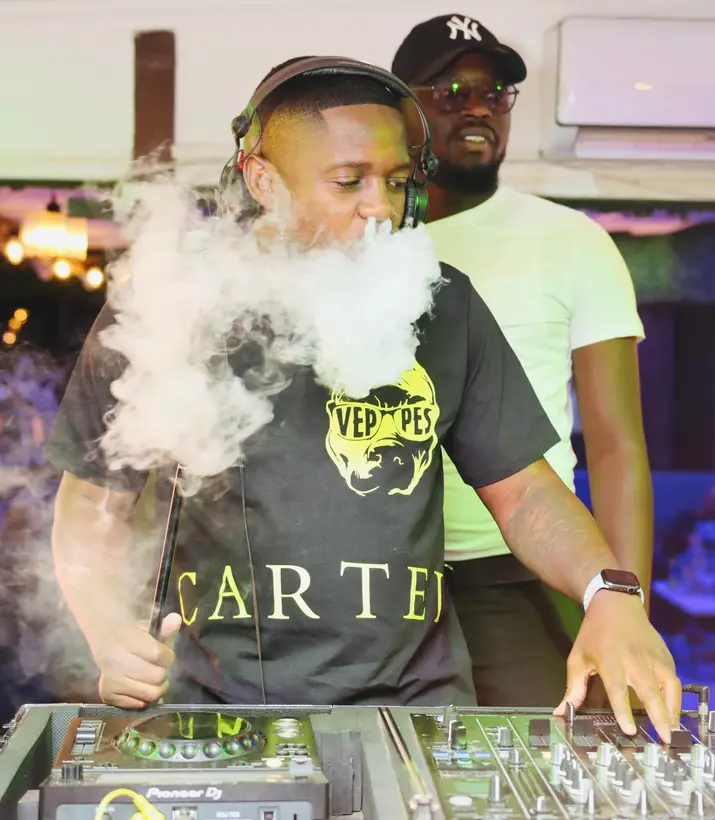 You get a blissful evening when you have two of the biggest Amapiano deejays curate a mixtape for you. A while ago, Dj Jaivane & Lastborn shared the big stage together and their fashionable pairings was captured by the Amapiano Kitchen Unit session and this is made available via this newest Mixtape.
Dj Jaivane is the best representation of Amapiano. Infact, he is Amapiano. Lastborn on the other hand is an established producer who clearly has a knack for tapping into frequencies that cut deep. Today, these beautiful talents bring their best in this newest tape.
On this mixtape, Dj Jaivane & Lastborn is giving us a taste of what they can do behind the decks by crafting a mix for you to bang. Not that we don't know the enormous talents they individually possess, but it's important they remind us regularly.
Enjoy.
DOWNLOAD MP3: Dj Jaivane & Lastborn – Amapiano Kitchen Unit Mixtape S4 E3
Tags: Amapiano, Dj Jaivane, Lastborn