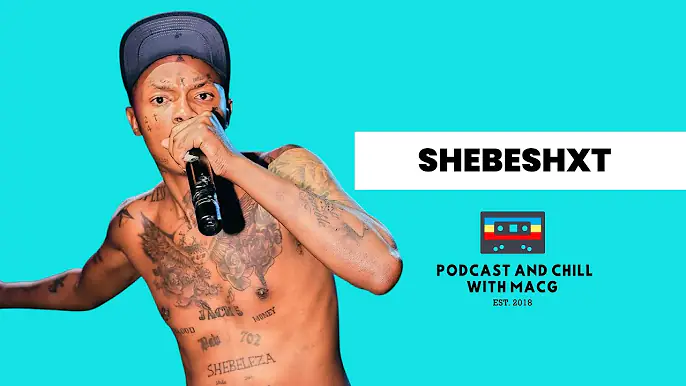 Shebeshxt has revealed that he has a lot of phone that was stolen from people. The performing artists made the revelation during an interview with MacG on the Podcast and Chill session.
When asked if he is interested in having a relationship with Pabi Cooper, Shebeshxt said he had no intention of having a relationship with anyone as he is dedicated to his partner, but he said he is open for collaboration.
"I respect my baby mama, we have 10 years together. She's also my manager, we hustling for our child." – he said.
Shebeshxt whose real name is Katlego Chauke Shebe is a controversial artists known for his radical approach to music. He was recently arrested for assault and illegal possession of firearms, but recently secured a bailout.
Tags: Shebeshxt